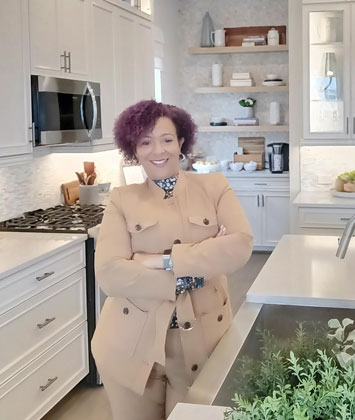 I'm a native of Chicago, Illinois and an accomplished Procurement, Sales & Real Estate professional. I'm a proud alumnus of Xavier University New Orleans; Texas Southern University; and Houston Community College. I have a passion for the Arts, which include abstract painting, event decorating, and home staging. I've lived in the Missouri City, TX for the last 15 years and resided in Greater Houston area for >30 years.
In 2014, HCC is where I began my venture into all aspects of Real Estate and what it has to offer personally and professionally. I achieved an AD in Business Real Estate and decided that I wanted to be more than "just a Realtor." For each client, I strive to be a curator of the American Dream of being a homeowner for my clients. I love interacting with families and assisting them with developing a vision for their future domicile.
List of Community Engagements:
Member of the Windy City (IL) Chapter THE LINKS, Incorporated, a non-profit corporation.
Co-Created, See A Need–Meet A Need (SAN-MAN), a mentoring program dedicated to reach young African American Boys and Girls with a progressive agenda of instilling ancestral pride by integrating West African Rights of Passage exercises to instill confidence, accountability, accomplishment, and pride in each participant.
Co-Owner, Ball Out Events a youth
basketball event organization created to provide youth of all skill levels an opportunity to play in organized basketball tournaments throughout Greater Houston.
Co-Collaborator, On The Radar Exposure, an organization created to expose young athletes to D1, D2 and Jr. athletic scholarships opportunities.
Consistent contributor to The Ensemble Theater, KTSU radio station and the CAMH.
I've been married to Martin Rogers for >30 years and have three sons' Steven, Seth and Simon, and 2 Grandsons' Asher and Mars Rogers. We have numerous extended family members that remain close, and we continue to add to that list due to our interaction with countless individuals that share the commitment of service to your community.
I possess a unique skill set that motivates others to excel in every facet of life and I gain a greater satisfaction inspiring individuals or groups that directly impact change in their community. Let me help you, or your consortium, experience the exuberance of purchasing a family home and bringing your vision to reality!
Featured Listings
Please check for the required parameter.